One of the biggest investments I've made in my own photography journey is attending workshops.  While I've only attended two, the content from those days have stayed with me.  I still think through what I learned in those workshops to this day when I'm out on a shoot and figuring out how I want to compose, light, and capture a frame.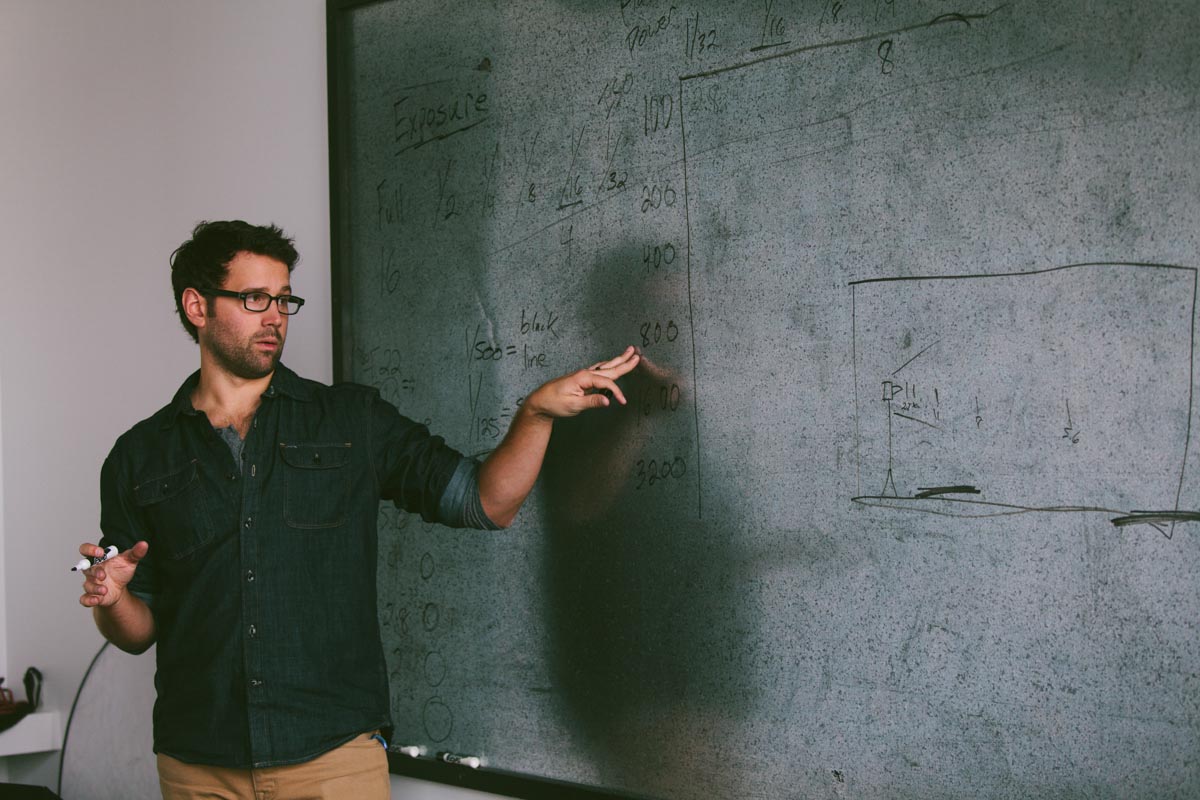 I've taught a couple workshops now and here's what my attendees have had to say:
"Andy opened by sharing his story and showing his early work, which I feel put our group at ease.  I believe the workshop was such a success because it used a perfect balance between teaching and apprenticeship.  After being taught, fed and hearing everyones stories, we were able to go out in the on location and get hands on training with Andy, his assistants and models. I would recommend Andy's workshop to a beginner, like myself at the time, or people that are more seasoned and looking to learn more. The experience helped shape me, my photography and helped to create real value behind every shot." – Daniel 
"Andy's workshop was very informative about the basics of shooting manually. We had hands on time shooting with great models and I know I walked away with inspiration and knowledge that wasn't there before!" -Candice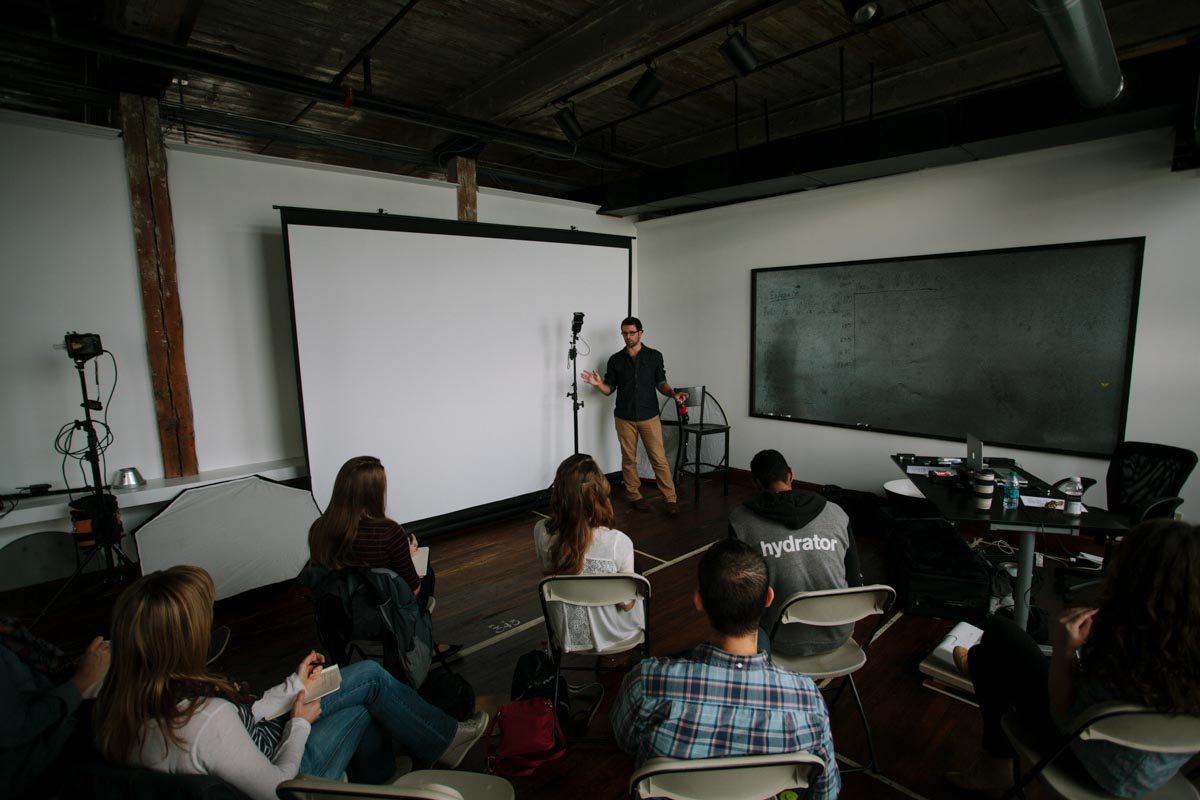 I'm excited to be offering another workshop on April 4th, 2015 and you can register here – A Photography Workshop: with Andy Brophy
However, here's a brief overview and description of what our day will look like and what you can expect to be covered.
Shooting in manual – Whether you're frightened to even consider shooting in manual or you have a decent hang of it, I'll be covering how you can use ISO, aperture, and shutter speed to get your desired exposure.  A lot of times people want to first focus on their location or the pose of their client/subject; however, if you are not comfortable with the technical understanding of photography then you are jeopardizing the experience with your client and not capturing them in an authentic way.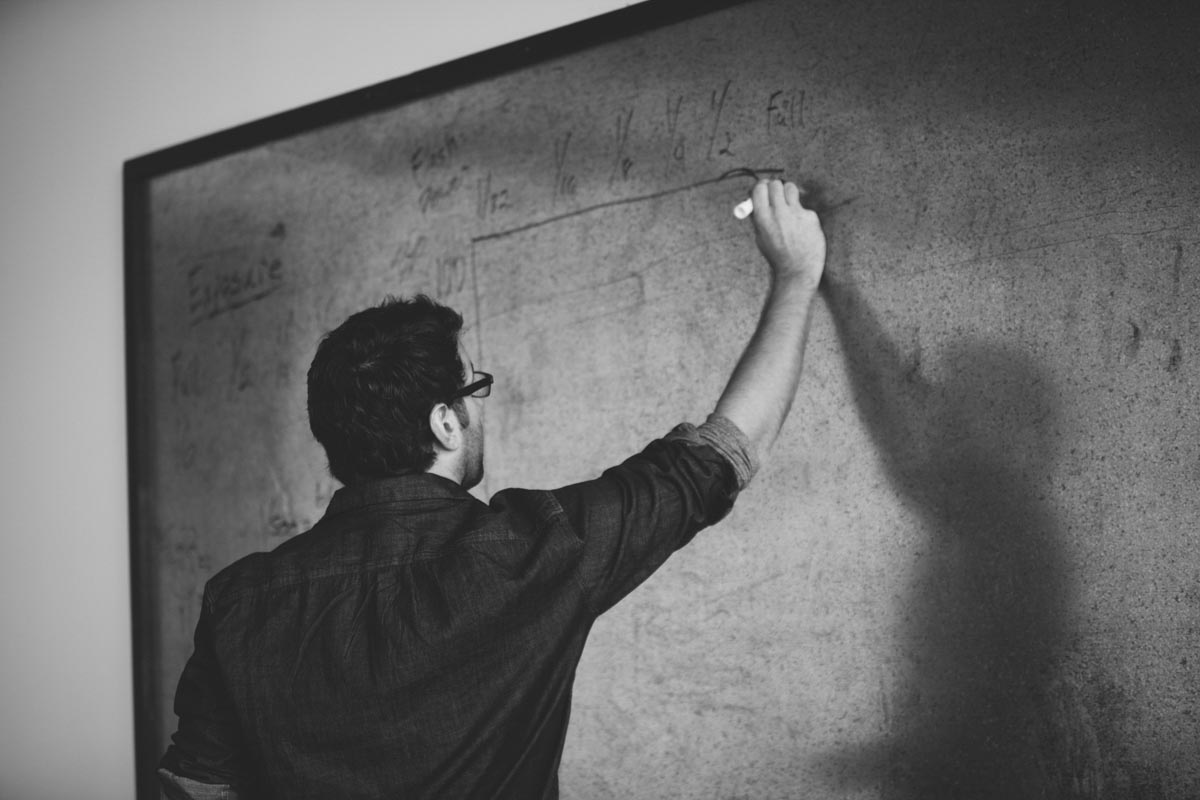 Shooting with off camera lighting – My goal is to increase your knowledge and ability of shooting with off camera lighting.  Some claim to be "natural light photographers" which is great, but what happens when your natural light is darkness?  That means shoot over.  It's like having a car with no head lights – once it's dark then you can't go anywhere.  By knowing how to expose for off camera lighting and the knowledge of when and how to use it, you will be able to provide high quality photos no matter the natural light conditions.  Plus, there are times when there's a great texture or background and the depth and richness will be lost unless it's shot using off camera lighting.
For example, the photo below is shot using only natural light in a room that has incredible character.  Instead of only delivering photos similar to the one below, I wanted to also deliver a more dynamic, dramatic looking photo that showed the character of the room.  You will see the difference in the next photo when I introduced just 1 off camera light.
We will then spend about 3 hours of letting you apply what you've learned and go out on location to shoot. There will be 2 individual models to focus on portraits as well as a married couple to focus on shooting people together. During this time we will also cover my rhythm for connecting with a client, scouting a location, seeing/finding good light, and thinking through my shot.
The day will conclude with talking through what we've learned and answering any questions you might have from the day now that you've had a chance for some hands on learning.  We will also cover some photos I've taken and talk about the specifics like location, lighting, settings, etc.
I hope that you'll consider attending as well as share it with other friends who are aspiring photographers or looking to expand and grow their talents.