This was a pretty special moment for me. I got to know Toni a few summers ago when she worked with me as an intern. She shadowed me on some jobs, helped edit through some shoots, and I was able to invest in her as she began her own photography journey. Fast forward to now, we've been able to get to know Ryan and their growing love for one another. I was so excited when Ryan reached out and wanted me to be there to capture him proposing. As you'll see, Toni was so excited that she bolted down to where he was and wouldn't stop jumping. I was beginning to wonder if she would ever let him ask her to marry him – ha! She of course said yes and we then scheduled out their engagement session at Arabia Mountain a few weeks later.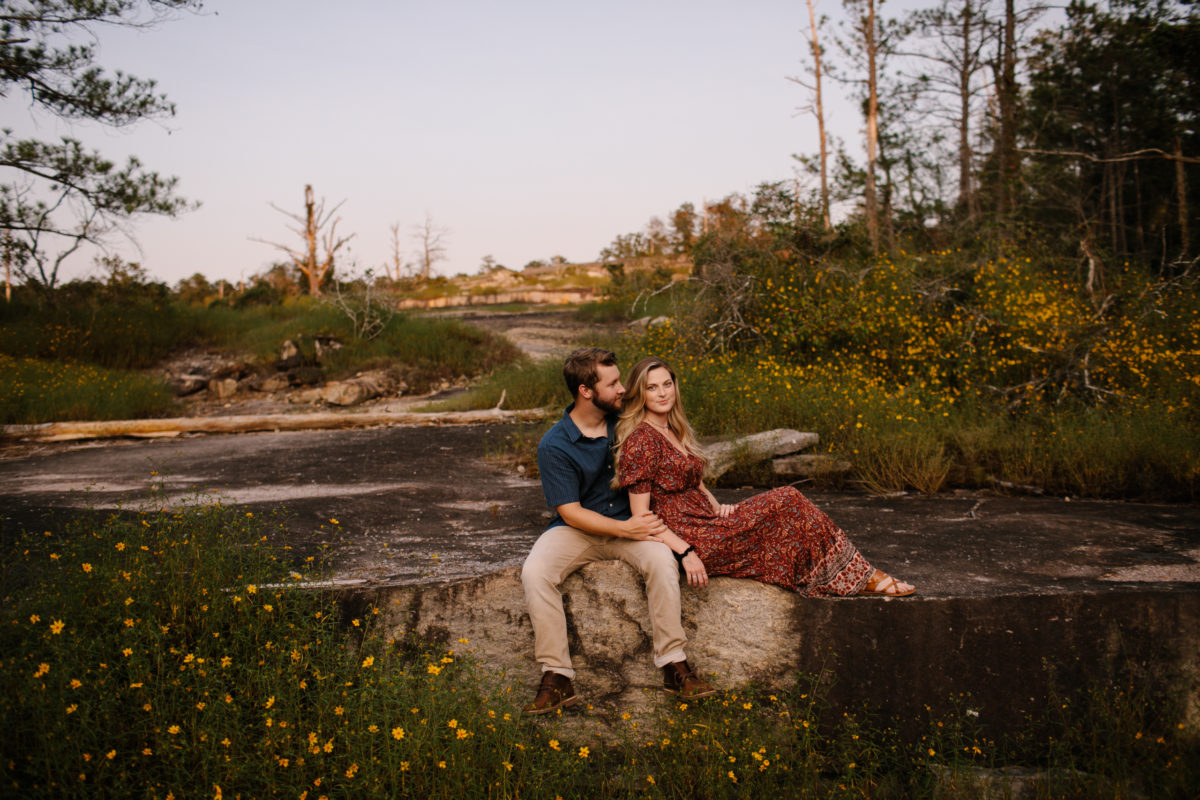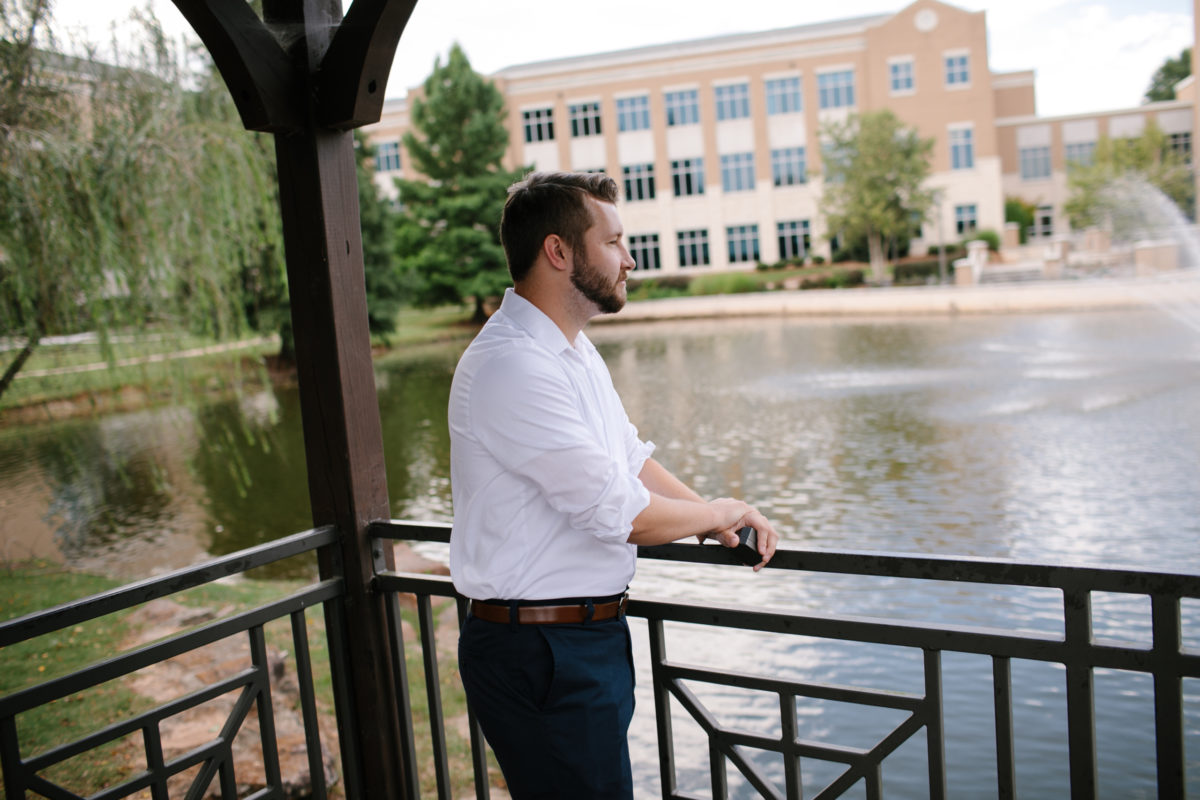 Practicing and making sure everything looked good.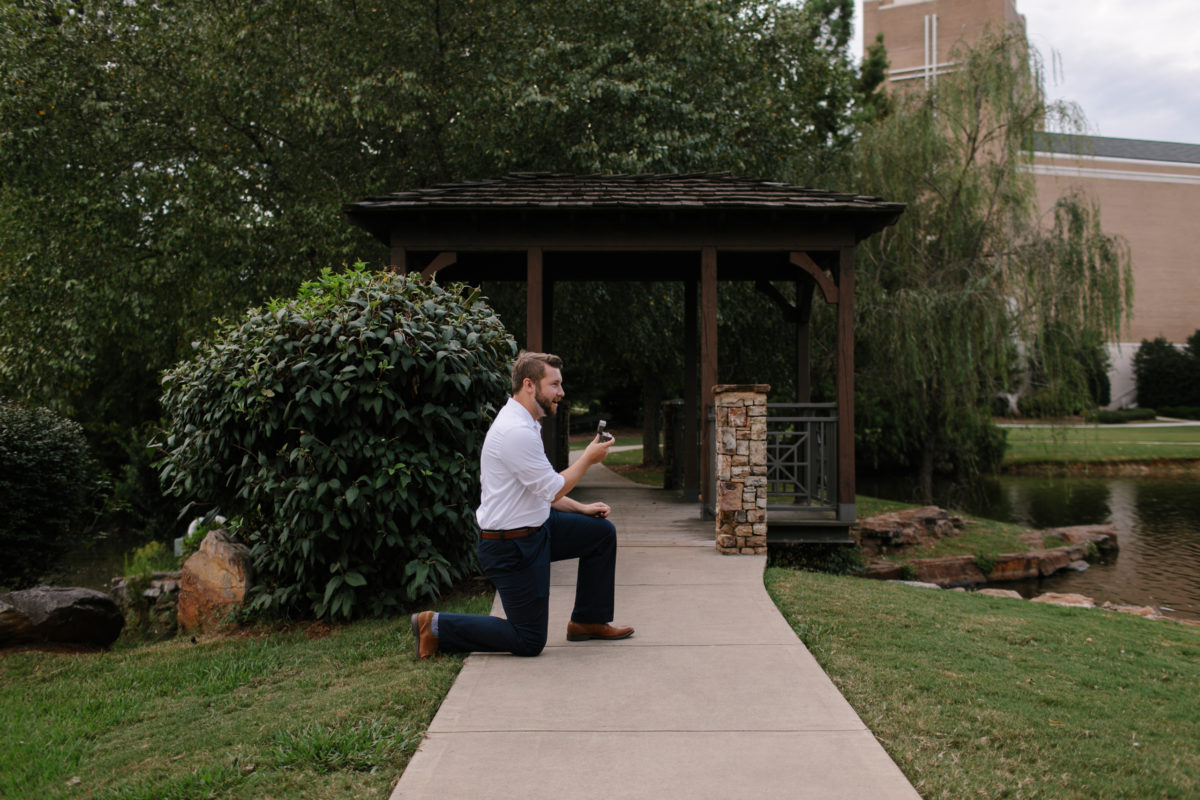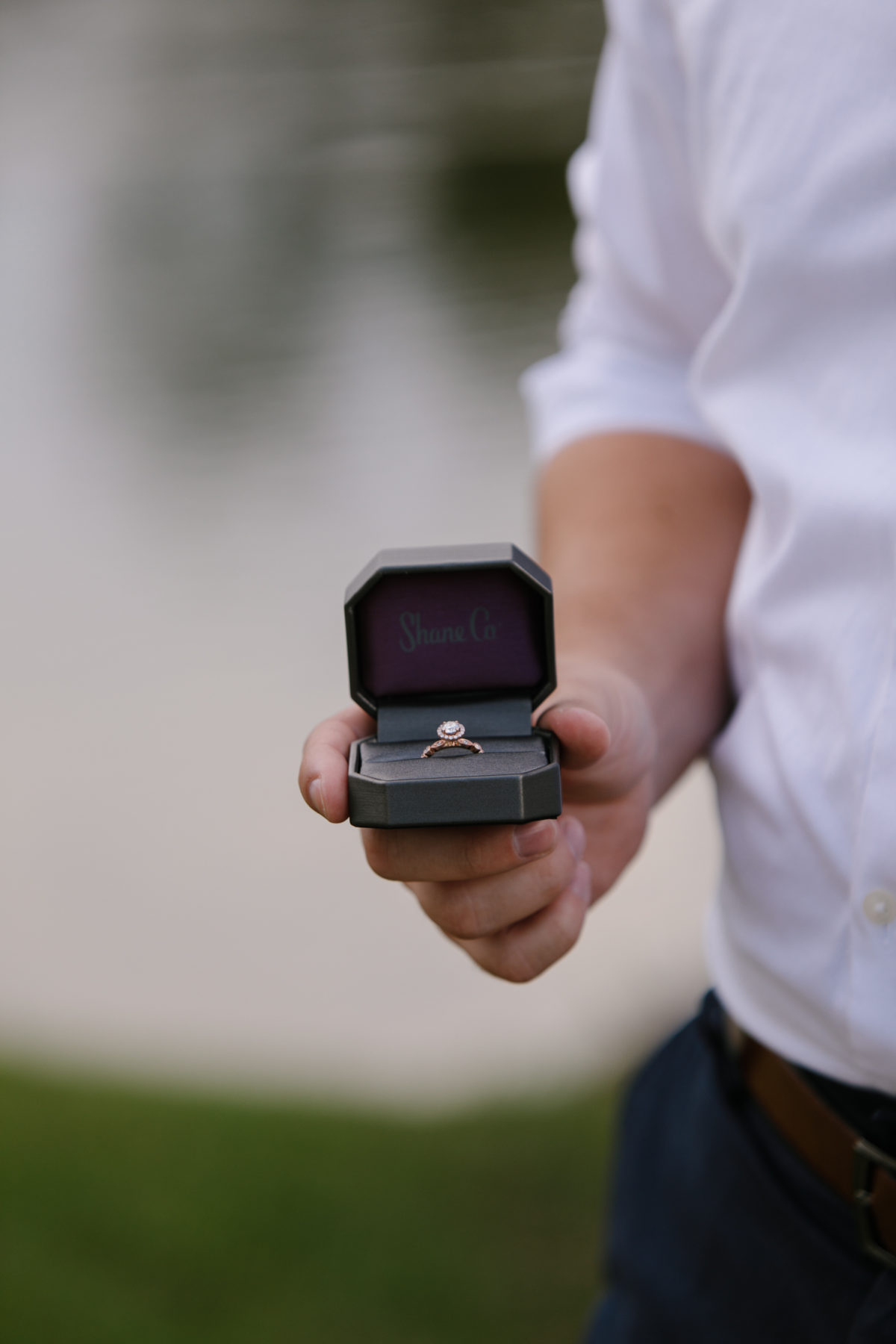 Ryan made sure all the geese were out of the way!